Viotel awarded contract for monitoring critical water infrastructure
Posted by Dan O'Toole on 10 February 2020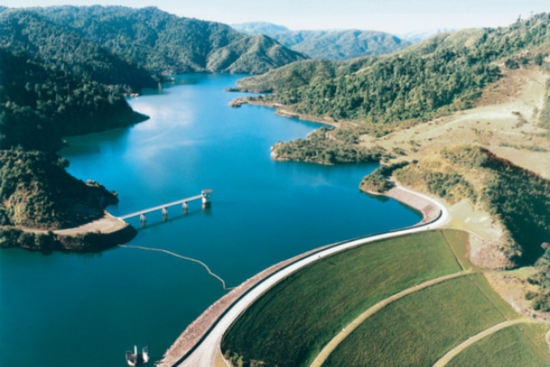 Viotel is pleased to announce the award of a contract with Watercare for provision of seismic monitoring services for dams, reservoirs and critical infrastructure. Watercare is New Zealand's largest company in the water and wastewater industry. Each day Watercare supplies around 379 million litres of water to Auckland and collects, treats and disposes around 396 million litres of wastewater.

Viotel will undertake evaluations of the Watercare sites and collaborate with Watercare to provide earthquake ground motion monitoring solutions based on our Smart Box 'Internet of Things (IoT)' technology coupled with Amazon Web Services. The contract is for an initial term of 3 years with an option for an additional 2-year extension.

Viotel's success in being awarded this project came through participation in Watercare's agile procurement process: an industry leading innovation that Watercare has adopted to improve procurement outcomes, slash procurement time, remove unnecessary work, and promote transparency. The Viotel team worked with Watercare stakeholders in the procurement workshop, developing a solution canvas that demonstrated our friendly collaborative culture, leading technical capability and a cost effective IoT solution.

"The award of this contract reinforces our commitment for realising the potential of 'Internet of Things' technology to empower infrastructure owners to mitigate risks, identify opportunities and make better decisions," said Viotel Chairman, Dan O'Toole.

Viotel is looking forward to working together with Watercare to roll out our Smart Box IoT monitoring solution for the structural health of Auckland's critical water infrastructure.
About Viotel
Our mission is to empower businesses with better data for better decisions. At Viotel we believe knowledge is power, and understand the critical role data plays in managing risks, identifying opportunities and protecting business assets. Using 'plug and play' Smart Box technology, coupled with the power of Amazon Web Services, Viotel has created a data ecosystem. We believe in making smart technology smarter.
By continually investing in new technology and collecting and analysing data in real time, our cutting- edge solutions empower businesses to identify cost savings, increase productivity, streamline maintenance, increase OHS, monitor assets from any location and respond faster to emergencies.
Viotel currently has operations support in Australia and New Zealand.

Author:
Dan O'Toole
About: Dan brings with him years of experience as a Director and Chief Executive Officer. Dan is a global business leader, engineer and mining consultant and has built a successful business operating in Asia-Pacific, North & South America, and Africa.
Connect via:
Twitter
LinkedIn